Round Barni (OGLE) Jars
The containers are of Barni (Ogle) shape which has 2 slots at bottom and top side of the containers. The unique shape has a very good space for labels and stickers and looks attractive due to the curve near the neck portion. These are used and best for packing tablets /capsules/ayurvedic products and churans. It is also best for packing tea/coffee or any such food items.
These containers are available in both HDPE & PP Plastic granules which are food grade plastic.
Prime has 17 types of barni (OGLE) shape containers which are classified in 3 groups as under.
A) Small Size BARNI CONTAINERS
B-50cc
B-100cc
B-200cc
B-250cc
B-300cc
B-350cc
B-400cc
OB-400cc
OB-450cc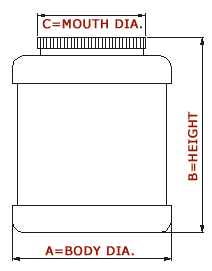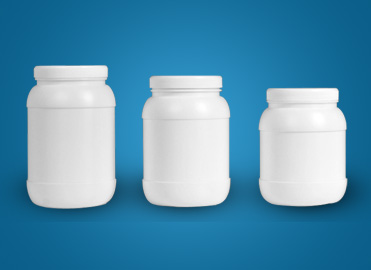 Code

Overflow capacity in(ml)
All size are in mm
Standard Weight in gram for:
A
B
C
EXPORT
ETHICAL
GENERIC
B-50
70
42
65
37
12
10
10
B-100
135
50
87
37
15
12
12
B-200
265
67
91
55
25
22
20
B-250
250
69
94
55
30
25
20
B-300
320
69
102
55
35
30
25
B-350
400
83
94
65
40
35
30
B-400
425
83
102
65
45
40
35
OB-400
425
83
100
65
45
40
35
OB-450
470
83
110
65
50
45
40
B) Medium Size BARNI CONTAINERS
B-500cc
OB-500cc
B-550cc
OB-600cc
OB-750cc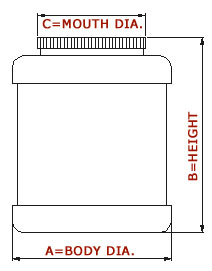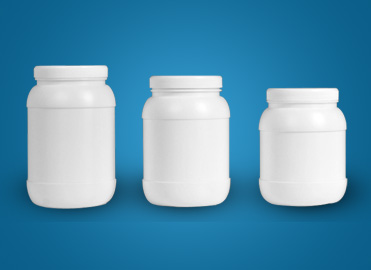 Code

Overflow capacity in(ml)
All size are in mm
Standard Weight in gram for:
A
B
C
EXPORT
ETHICAL
GENERIC
B-500
500
83
112
65
50
45
40
OB-500
540
83
120
65
55
50
45
B-550
575
83
128
65
55
50
45
OB-600
600
83
135
65
60
55
50
B-750
820
99
132
75
70
60
50
C) Large Size BARNI CONTAINERS
B-850cc
B-1000cc
B-1100cc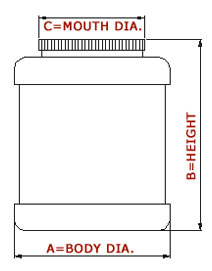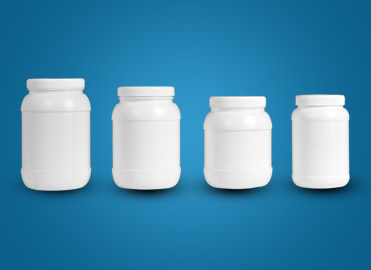 Code

Overflow capacity in(ml)
All size are in mm
Standard Weight in gram for:
A
B
C
EXPORT
ETHICAL
GENERIC
B-850
900
99
146
75
75
70
65
B-1000
1040
99
158
75
80
75
70
B-1100
1180
99
182
75
85
80
75